Innovation
Unlike what is currently available in the market, farmAIr technology (patented) use thermal images and Artificial Intelligence, in order to reveal Plant Stress, before the onset of any symptom. We help farmers and agronomists to spot what they can't see with the naked eye, so as to be aware and take all necessary precautions and actions, that will help prevent any spread. At the moment, farmAIr technology is available for vineyards, planning to gradually expand to virtually any plant with leaves
Create Account
How to use the service
Create your account
You need just one minute to register, so don't waste time and step into the future, using our technology. Monitor the progress of your crops, and ultimately improve their overall health and efficiency.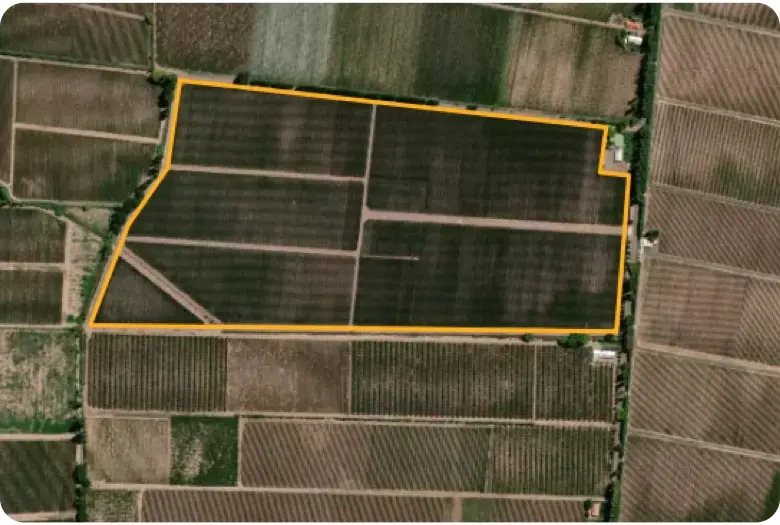 Add your Field
Select your field on the satellite map with our easy-to-use drawing tool and provide us with some additional information about your vineyard (more crops are coming soon).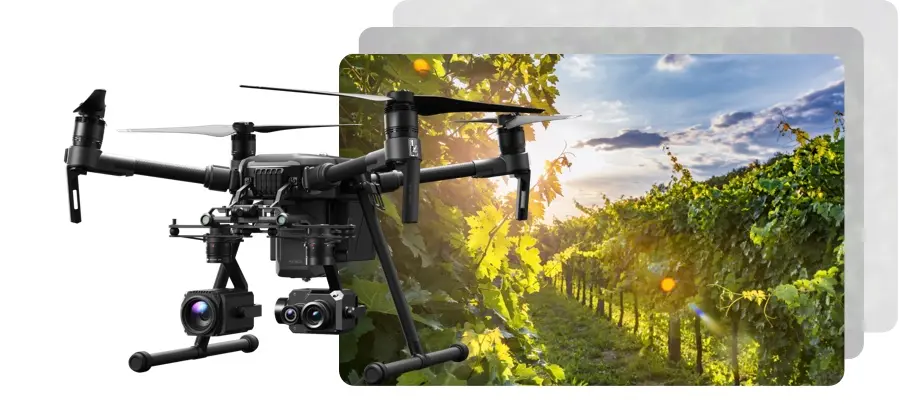 Choose between our End to End or Bring Your Own Images packages.
You can either enjoy the full package, by booking the drone surveying of your field with us, or take over aerial photo shooting yourself, and upload your own images – just contact us beforehand in order to comply with our image spec requirements.
AI processing
Our sophisticated AI algorithms will process the images of your field. It is not magic, it is the new age, cutting edge technology that farmAIr is bringing to you now, saving you time, money and effort.
Check the Results
You can check the results from anywhere. You just need an internet connection. Login to your account and check your report to see if you have any stressed plants in your field. Go back to past reports anytime to identify any patterns. Is that simple!
Navigate to each stressed plant
You have stressed plants that you can't see with your naked eye? No need to worry! Click on the pins on your field's report, see the picture and simply walk to the stressed plant. The distance calculator will help you locate the exact position on the map.